On the Sundays of June 28, July 26, and August 30, Holmes Camp is partnering with the Presbytery of Long Island, the Presbytery of New York City, and the Hudson River Presbytery to offer Sunday virtual worship services at 10 am and all are welcome. 
We know that the virtual Sunday services our churches have been offering are a blessing during the pandemic. We also know that our Pastors and church leadership have been working hard under stressful circumstances and that everyone deserves some Sabbath time. We are here to help! (Pastors – you are of course, welcome to worship with us, but we also hope you can take some time for yourself and your family while virtually bringing your church members to Holmes Camp.) 
If you are not a pastor, but a member of a church, please encourage your pastor(s) to take us up on this offering. It's a gift you can freely offer them.
The services will be a combination of live and recorded segments and will also remain online afterward for future viewing. They will be broadcast on Facebook and on YouTube.
Guest Preacher: Rev. Janice Moore, Community Presbyterian Church of Malverne
Scripture: Song of Solomon 2:8-13
---
Preacher: Lloyd Johnson, Holmes Board of Directors
Scripture: Psalm 105:1-6,   Matthew 13:31-33, 44-52
---
Preacher: Rev. Bryan S. Breault, Executive Director, Holmes Camp
Scripture: Psalm 113, Matthew 10:40-42
---
Link will be posted here Sunday Morning:
(no account needed)
Click here to like our page.  The worship will be available at 10 am on Sunday
(Facebook account needed)
---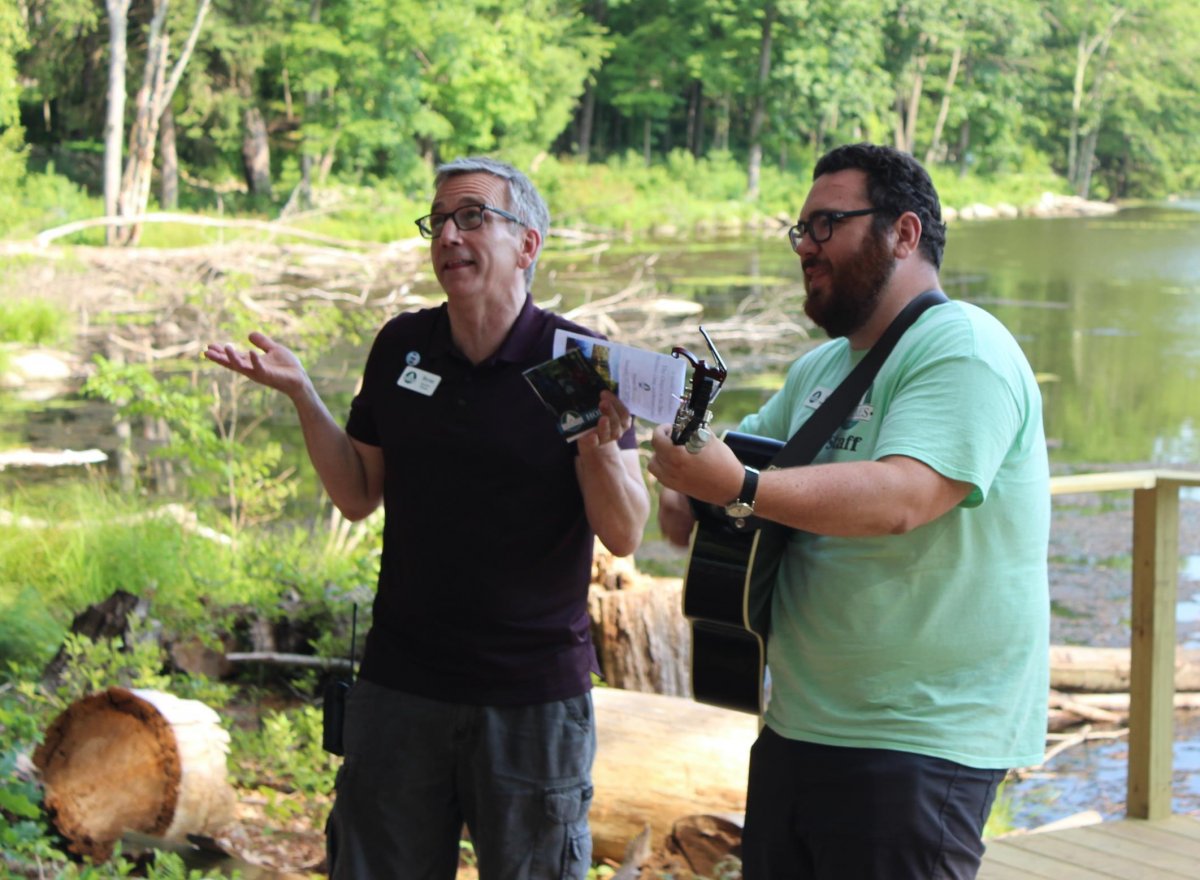 HOW IT WILL WORK
There is no sign in or sign up needed.
On June 28, July 26, and August 30 at 10am, go to Holmes Facebook Page, or if you don't have a Facebook account, you can go to the Holmes YouTube Page.
There will be a live video stream. It's that simple.Feel free to print and provide for your members or include the link in any correspondence.
If you have questions or need more information – contact at Holmes@HolmesCamp.org or by phone at 845.878.6383. (Email will receive the quickest response we are still working remote and voicemail cannot be checked every day.)
---