News about The Farm at Holmes:
It is with deep regret that we announce that the Farm at Holmes, our Community Supporte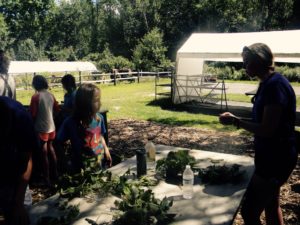 d Agriculture, which has been in operation for the past five years will be discontinued as of September 15, 2016. Unfortunately, community supported agriculture shares have not met goals for the last two years, resulting in a significant financial shortfall in the farm and camp budget.   Holmes Camp and Hudson River Presbytery have invested significant resources in the development and operation of the farm program and facilities but cannot afford to continue in its present form. Learning about food sources and how to grow, weed and harvest items sustainably is important knowledge for our children and we hope to continue an educational program in some form for our summer campers and possibly retreat participants going forward. If you have further questions, please don't hesitate to contact us at 845-878-6383.