All camps listed below will be housed in Cedarkirk Tents at Denton Lake unless otherwise noted.
Entering 7th-9th Grade
Trailblazers
Middle school campers are able to experience all that Holmes has to offer – from canoeing at Denton Lake to the high ropes course at the top of the hill, and everything in between! Trailblazers will also be able to improve their outdoor cooking skills as they cook a few of their meals over a campfire.
Week 6: August 5-11, 2018
Registration fee: $695
Two Week: July 22-August 4, 2018
Registration fee: $1,025
Culinary Creators
Calling future chefs! Campers spend part of each day with Chef Bobby learning culinary skills, food safety and creating delicious food to share with the whole camp and take home at the end of the week! Campers also enjoy camp activities such as archery, fishing and the water slide.
Week 2: July 8-14, 2018
Registration fee: $720
Saddle Up!
Saddle up is the perfect camp horse lovers, no matter their riding ability! Campers will travel each day to Crosswinds Equestrian Center for lessons in basic horse care, safety and riding techniques for beginner and intermediate riders. Crosswinds has indoor and outdoor riding facilities and all the safety equipment – campers only need long pants and sturdy footwear with heels. When campers aren't riding, they are able to try their skills at archery, high ropes and other Holmes favorite activities.
Week 4: July 22-28, 2018
Registration fee: $900
Aquatic Adventurers
Escape the heat and jump in Westminster Lake! Aquatic Adventurers will spend most of their week at Westminster and Denton Lakes, swimming, canoeing, and playing water games. Campers will also hike to Lake Dutchess (on the edge of Holmes property) for a day of exploring.
Week 2: July 8-14, 2018
Registration fee: $710
Farming, Foraging, Fellowship
Beginning and ending with faith, campers will consider the relationships between a seemingly broad range of topics including religion, science, personal health, environmental ethics, food systems, and social justice. Campers will live in our South Unit cabins as they work and learn at Holmes' organic farm, Yarrow Hollow Farm.
Week 2: July 8-14, 2018
Registration fee: $720
Entering 7th grade – 12th grade
Night Owls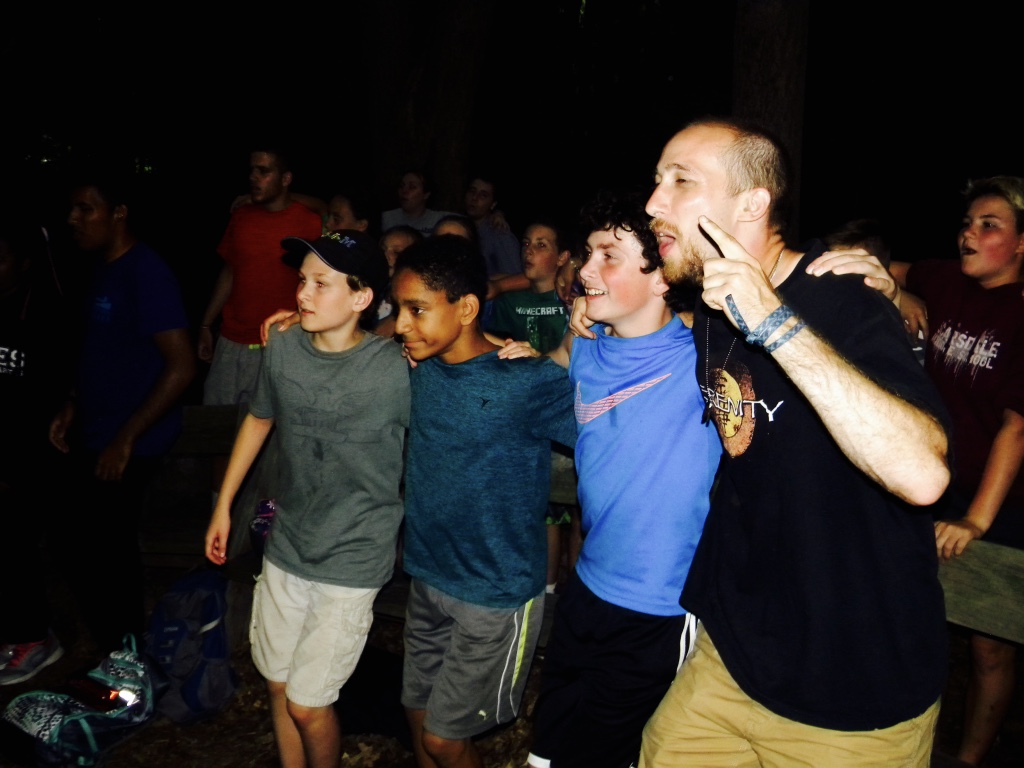 This camp is perfect for middle and high school campers who want to stay up late every night! Night Owls begin their day as everyone else is halfway through theirs! By day enjoy your favorite camp activities like canoeing, swimming, the high ropes course and more. Explore and play at night with campfires, Bible study, night hikes, glow in the dark games followed by a cookout dinner and worship under the stars. Bring flashlights and extra batteries to keep up with the fun!!!
Week 3: July 15-21, 2018
    Week 6: August 5-11, 2018
    Registration fee: $710
Bike Camp
Bring your mountain bike to camp! Together, campers will learn some safety and basic maintenance skills before heading out on day trips along local scenic bike trails. Campers will also enjoy other Holmes favorite activities, like archery, bakery and a visit to Yarrow Hollow Farm. If possible, campers should bring their mountain bike and helmet; or campers can rent bikes when registering for Bike Camp.
Week 5: July 29-August 4, 2018
Registration fee: $720