All camps listed below will be housed in the South Unit Cabins unless otherwise noted.
Entering 3rd – 6th Grade
Nature Explorers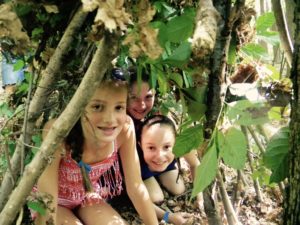 God has created an amazing world filled with plants and animals of all kinds – spend half of your day exploring God's wonderful creation here at Holmes! You'll get to spend some extra time at the Farm, investigate the lakes, and experience some of your favorite camp activities like boating, swimming, Bible study and cookout!
July 16 – 22
$700
Register online
Culinary Creators
Do you enjoy spending time in the kitchen, creating tasty things for your family and friends? Come spend half of your day in the camp kitchen with Chef Bobby, learning culinary skills, food safety and new recipes using produce you harvest from The Farm!  The rest of your day will be spent enjoying some of your favorite camp activities, such as Bible study, swimming, arts and crafts and more!
July 30 – Aug 5
$700
Register online
Entering 5th & 6th Grade
Pathfinders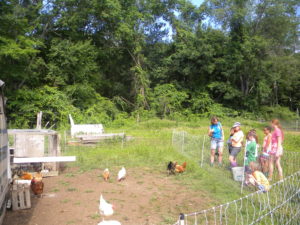 Come find your path, living in community with fellow campers. With your new friends you will enjoy learning about yourself, God and others as you are challenged by fun camp activities, including archery, arts and crafts, Bible study, canoeing, swimming, cookouts and worship.
July 9 – 15  $685
July 16 – 22 $685
August 6 – 12 $685 (Campers will live in Hayden this week only)
Two Week Session: July 23 – August 5 $1,000

Register online
Saddle Up!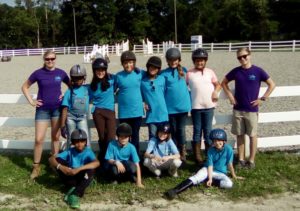 Are you a horse lover?  You will spend part of each day enjoying lessons in basic horse care, safety and riding techniques for beginner and intermediate riders at Crosswinds Equestrian Center, Lagrangeville, NY.  Indoor riding facilities are available during rainy days. The remainder of the day will be spent at Holmes, enjoying camp activities such as canoeing, Bible study, and archery. Participants will need long pants and sturdy footwear with heels; all of the other safety equipment is provided.
July 9 – 15
$885
Register online
Art and Arrows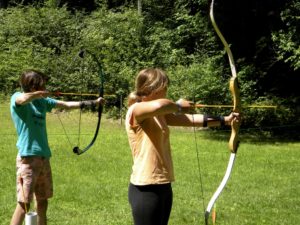 Do you enjoy archery, or want to learn?  Does the idea of using your imagination to create your own targets sound fun? Can you imagine spectacular artwork being made using archery?  Spend a week at Holmes doing all of that, as well as Bible Study, canoeing, visiting The Farm and more!
July 16 – 22
$700
Register online
Makers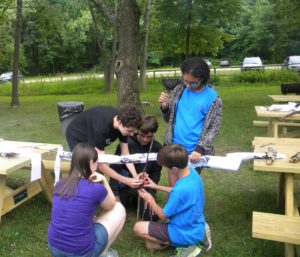 Are you curious how things work and want to try building your own creations?  Come explore how we use engineering and physics every day while you build and play at Holmes!  You'll also get to enjoy Bible study, swimming, archery and other camp activities while you're here!
July 23 – 29
$700
Register online