All camps listed below will be housed in the South Unit Cabins unless otherwise noted.
Entering 1st – 3rd grade with an Adult Companion
You and Me Camp
Have you thought camp sounds fun but you're nervous to come alone?  Bring a parent, grandparent, aunt, uncle, or some other adult companion to camp with you! You will join other campers and their adult companions in a family community as counselors share camp activities with you.  You will enjoy time creating arts and crafts, swimming, boating, visiting the Farm and learning about God as you strengthen your special relationship with your adult companion! Camp begins with registration at 3 pm on Friday, and concludes after lunch on Sunday.
July 14 – 16
(Friday afternoon through Sunday afternoon)
$ 150 for 1 adult
$ 150 for 1 child
Register online
Entering 2nd – 4th grade – Half-Week Camp
Discoverers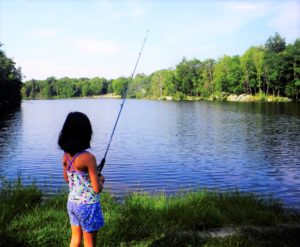 These mini-week programs are designed for first-time campers who want to discover the fun of overnight camp at Holmes! Come enjoy camp activities: arts and crafts, Bible study, boating, games, group building, swimming and more while growing in faith and creating memories that will last a lifetime.
July 16 – 18    Sunday Afternoon to Tuesday Afternoon
July 19 – 22   Wednesday Afternoon to Saturday Morning
$300.00
Register online
Entering 3rd & 4th grade
Explorers
Come and explore camp! Experience a week long adventure with fellow campers building trust, making new friends and learning to live in community, learning new things about God, yourself and others as you participate in camp activities including arts and crafts, Bible study, swimming, cookout, visiting The Farm and more.
July 9 – 15
July 23 – 29
$685.00
Register online
Entering 3rd – 6th grade
Culinary Creators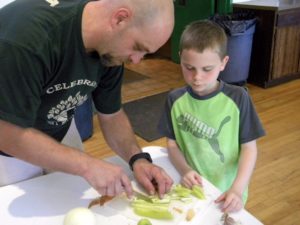 Do you enjoy spending time in the kitchen, creating tasty things for your family and friends? Come spend half of your day in the camp kitchen with Chef Bobby, learning culinary skills, food safety and new recipes!  The rest of your day will be spent enjoying some of your favorite camp activities, such as Bible study, swimming, arts and crafts and more!
July 30 – August 5
$700.00
Register online
Nature Explorers
God has created an amazing world filled with plants and animals of all kinds – spend half of your day exploring God's wonderful creation here at Holmes! You'll get to spend some extra time at The Farm, investigate the lakes, and experience some of your favorite camp activities like boating, swimming, Bible study and cookout!
July 16 – 22
$700.00
Register online