Every Hour of Every Day
Women's Retreat
November 2 – 4, 2018

Come join this weekend in friendship and fellowship as we explore the practice of being present and paying attention to the sacred rhythms of the day through various prayer practices, music, movement, crafts, and rest.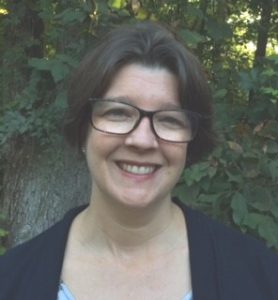 Leader: Rev. Dorinda Violante
Rev. Dorinda Violante serves God's people as a chaplain for Hudson Valley Hospice and a spiritual director in private practice. She lives in Newburgh, NY and worships with Calvary Presbyterian Church. She loves to work in her garden, bake bread, and sleep in a tent under the starry sky. Discovering the sacred rhythms of the day has offered Dorinda a way to center, be present, and check in with God moving within herself and the world around her. She is delighted to explore this spiritual practice with you.
Women of all ages are invited for a weekend to reconnect with God and engage with their faith.  Retreats typically include large group discussions, personal time to reflect and enjoy God's creation at Holmes, and plenty of fellowship!
The Women's Retreat is held at the A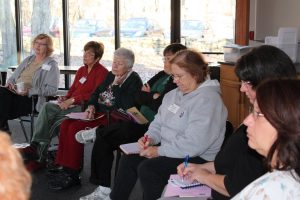 gape Center, with housing also available at Hayden.  Linens and meals are included.  Please bring toiletries, Bible, notebook/journal, and clothes appropriate for November.  Remember, the temperature at Holmes is often 10 to 15 degrees cooler than at home!
Participants have the option to attend for the whole weekend (two nights), one night, or just Saturday.  Registration/Arrival is Friday, November 2 at 5 pm or Saturday, November 3 at 8 am for the Day Retreat.  The retreat ends Sunday, November 4 at 11:00 am.
Share the flyer that is available here.
Registration is available online.  Use this form to register by mail:2018 Womens Retreat Registration Form
Housing is done on a first come, first serve basis.  Register online today!