Meeting Jesus at the well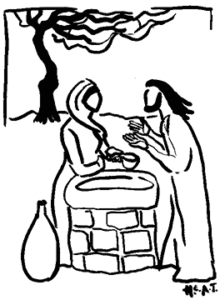 November 4-6, 2016
Jesus meets a woman at a well and what follows is one of the most intriguing conversations in all of Scripture.  Who was the woman at the well?  This is an incredibly detailed and unique dialogue with Jesus that invites us into the presence of this person who changes people's lives.  What do we learn from their encounter?  How do we engage Jesus with the same frankness and curiosity?  How are we transformed when we spend time with Jesus at the well?
Join us for this year's women's retreat as we explore this passage from the book of John.  The Gospel of John has come with it's own historical and cultural baggage, but together we can explore this book anew and learn what it has to offer us today.
Leader: Rev. Abbie Huff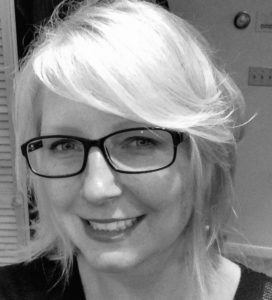 Abbie Huff has her Bachelor of Arts from Duke University and a Master of Divinity from Princeton Theological Seminary.  Abbie is originally from outside Philadelphia, but after seminary she served as minster of adult education to a large church in Dallas, Texas until following a call to pursue less traditional forms of ministry.
Abbie is currently the Spiritual Leader for the Nyack Project, a ministry that focuses on building community outside the walls of the church. Dreamed up and funded through the work of several Hudson River Presbyterian ministers, the idea sprang out of Acts 11 and the challenge to follow the Holy Spirit and engage people where they are.  The Nyack Project's dream is to build community and engage the faith life of those who would not normally walk through the doors of a church building.  You can find out more about the project by emailing Abbie at abbiehuff@gmail.com or check out the website at thenyackproject.com.
The Women's Retreat is held at the Agape Center, with housing also available at Hayden.  Linens are included.  Please bring toiletries, Bible, notebook/journal, and clothes appropriate for November.  Remember, the temperature at Holmes is often 10 to 15 degrees cooler than at home!
Participants have the option to attend for the whole weekend (two nights), one night, or just Saturday.  Registration/Arrival is Friday, November 4 at 5 pm or Saturday, November 5 at 8 am for the Day Retreat.  The retreat ends Sunday at 11:30, with lunch provided for an additional fee.  
Cost:
Agape, single occupancy – $225
Agape, double occupancy – $195 for two nights, $150 for one night
Agape, triple occupancy – $170 for two nights, $130 for one night
Hayden (bunk beds) – $130 for two nights, $95 for one night
Day Retreat – $65
Optional lunch on Sunday – $12
Registration formss and total fees are due no later than October 26, 2016.  Housing is done on a first come, first serve basis.  Plan to register early!
Registration forms are available here.