Living in the God moment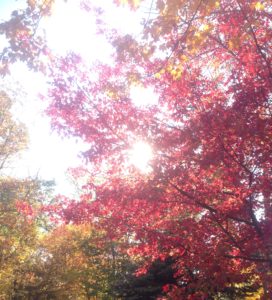 November 10-12, 2017
Be still and know that I am God . . . . Psalm 46:10
From the young mother juggling work and family life to the retired senior, there just doesn't seem to be enough hours in the day to do everything—let alone be still before God and discover God's real plan for your life.
Women are invited to Holmes to reconnect with God and discover their beautiful God moments unfolding right before their eyes. The weekend retreat will be filled with centering prayer, labyrinth walks, outdoor hikes, quiet journaling time and of course, wonderful fellowship. It's time to start finding peace in the chaos of life and learn how to live always in those beautiful God moments
Leader: Rev. Donna Frischknecht Jackson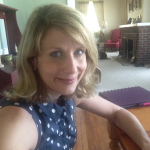 The Reverend Donna Frischknecht Jackson knows a thing or two about living in the God moment. Once a New York City magazine editor now turned Presbyterian minister, Donna left behind her heels in 2007 for good old barn boots when she took a call to a rural church in Upstate New York on the border of Vermont. A graduate from Princeton Theological Seminary, Donna has been ordained for ten years and is once again rediscovering God's call in her life. She left a traditional church as a full-time solo pastor in Maryland in November 2016 to move back to her 18th century Vermont home. There with her husband, Paul, and Bernese Mountain dog, she writes her blog (www.accidentalcountrypastor.com), is interim editor of Presbyterians Today magazine, is exploring a new worshiping community and guest preaches for the country churches in the area. With her "free time" she has discovered the joy of quilting and taking long prayer walks in Vermont's Green Mountains. Oh, and she hopes to one day have a goat or two.
The Women's Retreat is held at the Agape Center, with housing also available at Hayden.  Linens are included.  Please bring toiletries, Bible, notebook/journal, and clothes appropriate for November.  Remember, the temperature at Holmes is often 10 to 15 degrees cooler than at home!
Participants have the option to attend for the whole weekend (two nights), one night, or just Saturday.  Registration/Arrival is Friday, November 10 at 5 pm or Saturday, November 11 at 8 am for the Day Retreat.  The retreat ends Sunday at 11:30, with lunch provided for an additional fee.  
Cost:
Agape, single occupancy – $230
Agape, double occupancy –  $200 for two nights,  $155 for one night
Agape, triple occupancy –  $175 for two nights, $135 for one night
Hayden (bunk beds) –  $135 for two nights,  $100 for one night
Day Retreat – $70
Optional lunch on Sunday – $12
Registration is available online, or registrations forms can be mailed with fees no later than October 31, 2017.  Housing is done on a first come, first serve basis.  Plan to register early!