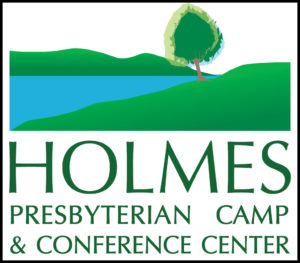 The Board of Directors of Holmes Camp and Conference Center has launched a search for its next Executive Director.  
With the current Executive Director preparing for retirement, the Board of Directors is grateful for his leadership and service and is excited to welcome a new individual into the Holmes community and ministry.
The Board of Directors has been preparing for this transition through a process of discernment and has appointed a Search Committee to seek and review applicants for this position.  Serving on this committee are the following supporters:
David Burpee, Search Committee Co-Chair:  David is Ruling Elder at Bedford Presbyterian Church.   Over the last forty-five years, David has been a Holmes camper, summer staff member, participant, and Board member.    David currently serves as President of the Board of Directors.
Rev. Dr. Mark Hostetter, Search Committee Co-Chair: Mark is son of camping legend Don Hostetter and has Holmes in his blood.  An attorney, a CEO, a pastor and a philanthropist, Mark is currently serving the PCUSA as Moderator of the Way Forward Commission of the General Assembly.
Rev. Pete Jones:  Pete is a former Presbyterian camp director.  He is the father of four and currently serves as the Pastor of Hitchcock Presbyterian Church in Scarsdale.  Pete is a member of the Holmes Board of Directors and the Chair of the Strategic Planning Committee.
Philip J. Kochman:  Philip grew up at Riverdale Presbyterian Church and enjoyed many summers at Holmes as a camper and on staff. Philip is a commercial and corporate attorney in Houston, Texas, where he is also engaged in various community-related volunteer activities.  Philip currently serves as Vice President of the Holmes Board of Directors and on several committees.  
Emily Ford Sytsma:  Emily attended Presbyterian Church camp in Missouri as a youth and came to love Holmes through family retreats with Fifth Avenue Presbyterian Church, where she is a member.  Emily is an educator and is the parent of one current and one future Holmes camper.  Emily is currently the Chair of the Personnel Committee of the Holmes Board.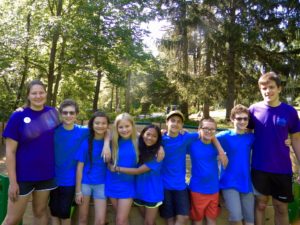 The search is supported by the consultants at Run River Enterprises.  The mission of Run River Enterprises is to provide churches, camps, conference centers, and other organizations with spiritually based services in areas of strategic endeavor.
The new Executive Director will begin work in September 2017.
If you are interesting in applying for this position, please follow this link  for more information.  
Resources to discover Holmes Presbyterian Camp and Conference Center:
About Holmes from our website.
Facebook  Holmes Presbyterian Camp and Conference Center .