Holmes Staff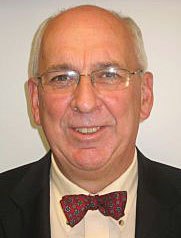 Rev. Peter D. Surgenor, CCD
Executive Director
psurgenor@holmescamp.org
The Rev. Peter Surgenor, Certified Camp Director (CCD), has been a professional camp director since 1976. He came to the Presbyterian Center at Holmes in 2000 after directing Camp Crestfield in Slippery Rock, PA., operated by Pittsburgh Presbytery. He is a graduate of Hamilton College and Pittsburgh Theological Seminary. He has studied further at Slippery Rock University and Pittsburgh Theological Seminary. Rev. Surgenor is a Past President of the American Camp Association and he is also a standards visitor for ACA. He has been a a member of the Board of the New York New Jersey Affiliate of ACA, one of the organizatons which hosts the Tri Sate Camping Conference (the largest annual gathering of camp staff and supporters). He is a past President of the Presbyterian Church Camp and Conference Association (PCCCA) which is the professional association of camp directors, staff and volunteers in the Presbyterian Church (USA). Peter provides a variety of staff resources to Long Island, New York City and Hudson River Presbytery.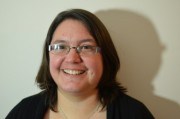 Natasha Taylor
Summer Camp and Youth Programs Director
NTaylor@HolmesCamp.org
Natasha Taylor is a graduate of Northern Michigan University with a degree in Recreation Leadership and Management. She has worked at Camp Wyoming (a Presbyterian Camp in Iowa), Gracefield Christian Camp and Retreat Centre (a Presbyterian Camp in Quebec), Holmes Presbyterian Camp and Conference Center and as a traveling day camp director for Camp Hanover (a Presbyterian Camp in Richmond, VA). Before coming to Holmes, she was Director of Children and Youth Ministries at a Methodist Church in the Richmond Va area.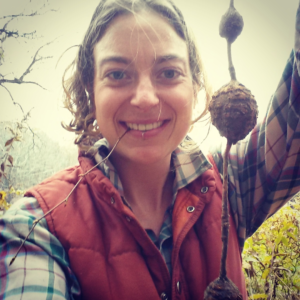 Sarah Lucas
Farmer, Educator at the farm
Farmer@HolmesCamp.org
Sarah graduated Union Theological Seminary (in Manhattan, NY) with two master degrees in theology, writing both her theses on the interplay between religion, the natural environment and animal ethics. Her undergraduate degree from Manhattanville College was in Ecotheology, with a minor in Psychology. She began teaching environmental education over ten years ago, and has been the youth leader at the Mt Kisco Presbyterian Church since 2000.  Sarah regularly attends workshops on foraging, herbs, regenerative agriculture, wilderness survival and ethical animal care; and led her first retreat on Christian theology and farming this past Spring at Holmes. Her path through educating herself and others has led her to recognize an ethical and spiritual imperative: to grow and gather food and medicine in ways that nurture the planet that sustains us.
Board of Directors
President: David Burpee (HR)
Vice President: Philip Kochman

Treasurer: James Burke (LI)
Secretary: Jane Ritter

Board Members:
Hudson River Presbytery
Long Island Presbytery
New York City Presbytery
David Burpee
Lisa Harnisch
Peter Jones
Ex-officio:
Gavin Meek Interim GP

Board Nominated Members
Philip Kochman –
Jane Ritter
Ansley LaMar


James Burke
Mary Speers
Gary Wolf
Ex-officio:
Mark Tammen – GP
Emily Ford Sytsma

Ex-officio:
Robert Foltz-Morrison – EP